I AM GIUSEPPE, BIKE GUIDE
Hi, my name is Giuseppe, I'm Italian and I live in France, in Chamonix. Born in the Lake Garda area, I grew up surrounded by nature, not far from the Dolomites. Between swimming and mountain adventures, I spent my childhood rambling on the trails, pedaling over hills and dale and diving in the lake.
As a teenager, I discovered an activity that was to become a passion: freeride snowboarding. Every winter, with my bunch of friends, I used to spend weekends in the D, surfing the snowy slopes. But as soon as spring arrived, we swapped our snowboards for our downhill mountain bikes.
In short, cycling has always been here in my life. At a time when everyone still took their car to get to work, I was pedaling. I loved it and I almost never went anywhere around in another way than on my bike.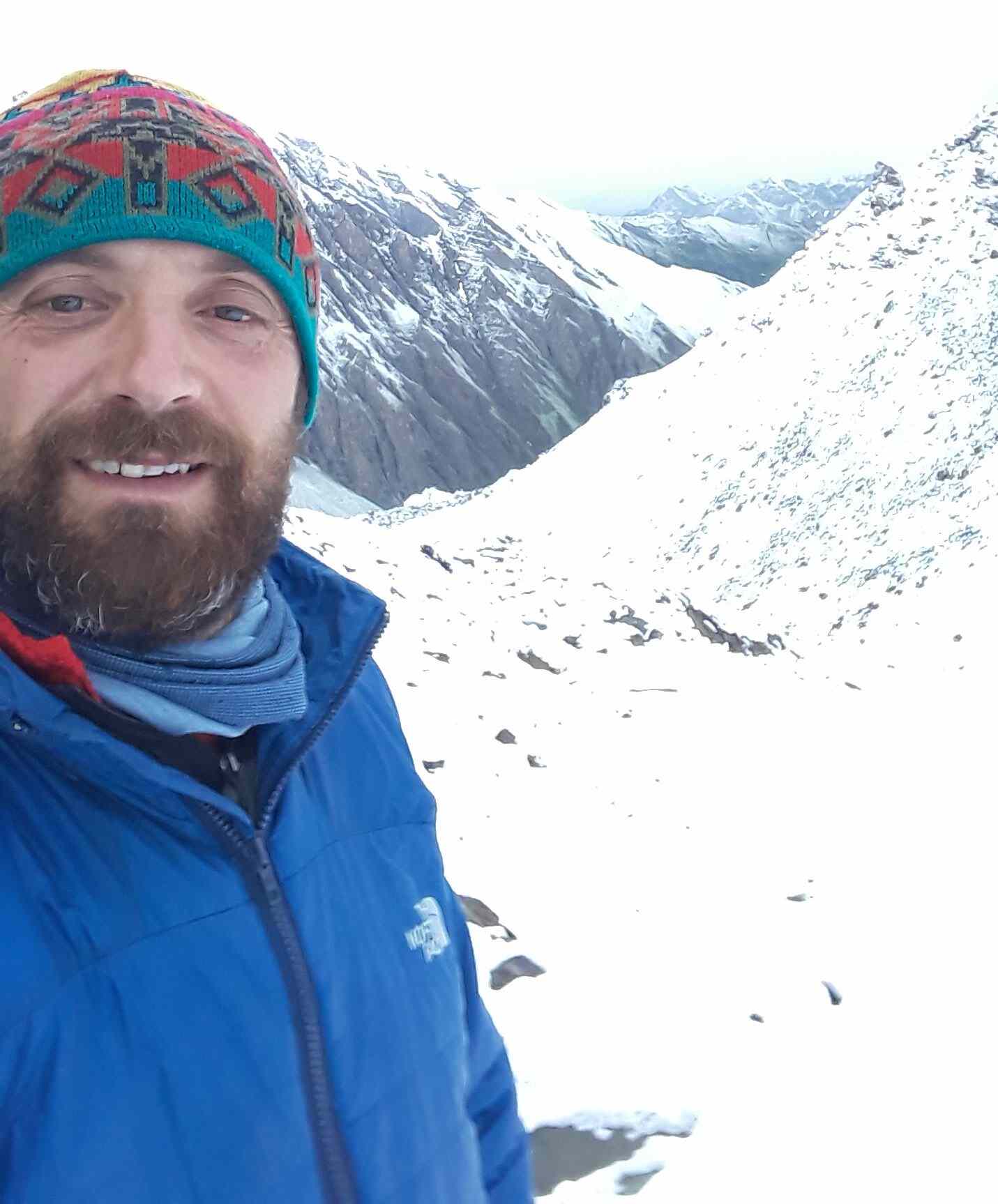 PASSIONATE ABOUT BIKE AND TRAVEL
2002, I am 26 years old and my life is about to change. While I am in the Netherlands, walking with my backpack on my shoulders, I cross a bicycle traveler's path. Loaded with his big saddlebags, exhausted look and messy hair, the cyclist will fascinate me. And there, it's the click, the revelation, the crushing blow ! Traveling by bike goes beyond a dream, it becomes, for me, a necessity.
In the meantime, desire to move away grows in me. Lake Garda is wonderful, but I have gone around by foot, by Vespa or by bike. So, I leave my native region to go seeing the country. Without ties, I begin to work in seasonal jobs in the mountains.
The feeling of total freedom came over me. In winter, I can indulge my passion for snowboarding. In the spring, as soon as the snow disappears, I climb the passes by bike. The practical side of the seasonal job ? Between each high season, that is to say in autumn and spring, I get on my Gravel and I go to visit distant lands.
THRILLED BY NATURE, MUSIC AND BOOKS
After a few years of seasonal jobs, I decided to settle down in the Mecca of mountaineers, Chamonix. Of course, I have never quitted cycle tourism. My holidays, I spend them… on a bike ! In Haute-Savoie, I have the chance to cross passes, go around lakes and face up to bad weather. Say mountain biking is very educational !
Besides cycle touring and snowboarding, I regularly practice mountaineering, enduro mountain biking and yoga. I read a lot – travelogs of course ! And then, I listen to a wide repertoire of music while pedaling and going in for sewing from time to time.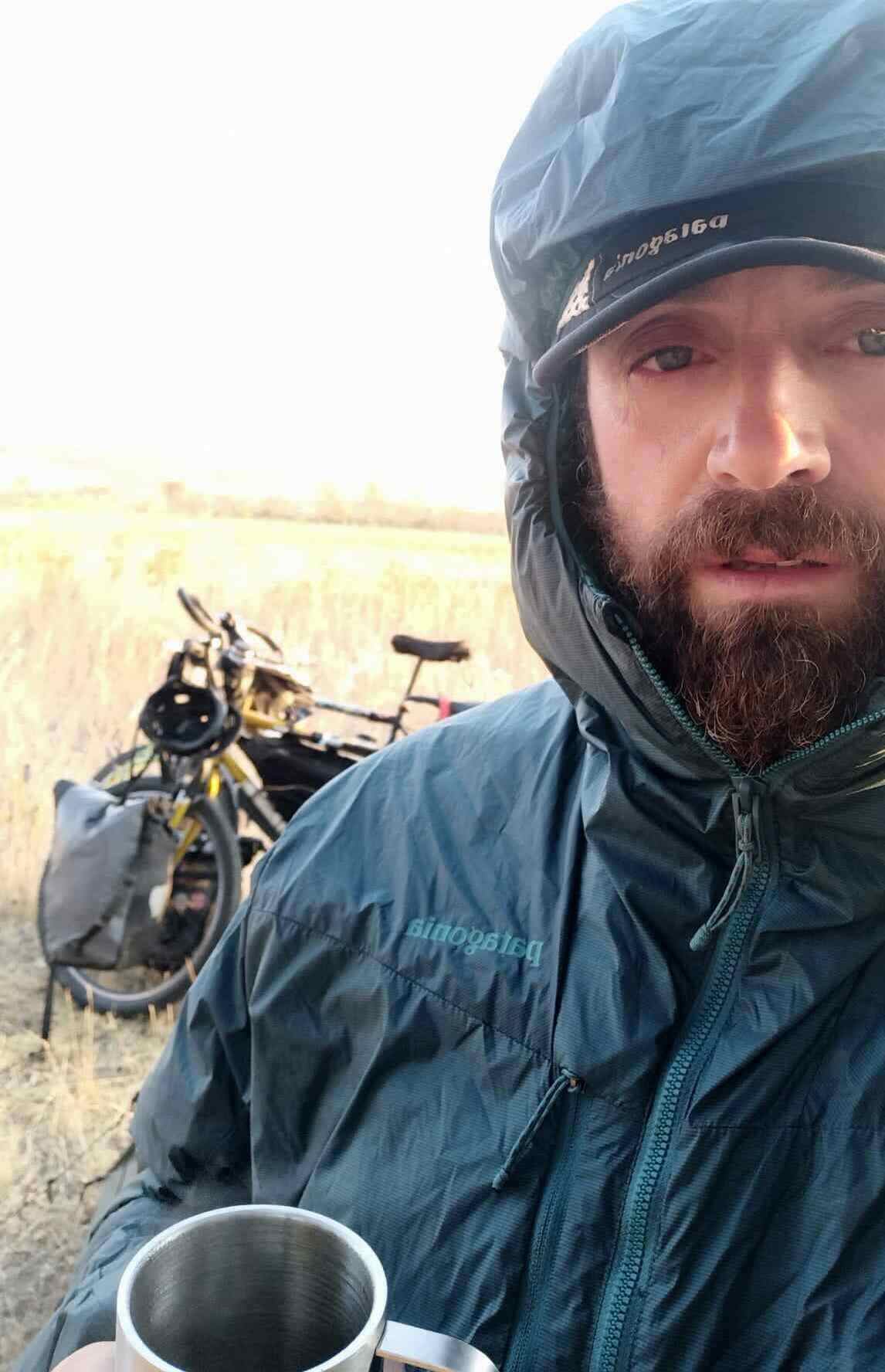 HAPPY TO TAKE YOU ON A TRIP
As you have understood by now, I am passionate about itinerant trips by bike. This is why I have decided to turn my hobby into a life project.
After completed the training to obtain the certification as a mountain bike guide and bicycle guide, I opened Bike Discovery Tours, with my friend Manu. He is an outstanding mountain biker who will take you on the steep trails of Haute-Savoie and the Aosta Valley. While I take you along on the bike routes of France, Italy and around the world.
By joining our skills, Manu and I offer you a complementary service in our agency for cycling holidays and weekends.
To sum up, I now aspire to share my experience with you. Bivouac or hotel, cycle rides or long routes, mountain biking or leisure cycling, I accompany you wherever your pedals take you.
Travellers, let's open the gates of the World and go pedaling together !